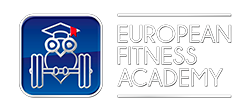 COMMITMENT
Coronavirus resulted in a year of dull socio-economic misery and hospitals being overwhelmed. 
Many compatriots are left physically and mentally battered. The lockdowns caused a serious lack of physical exercise, which in turn resulted in unhealthy excess coronavirus pounds. As a result, general practitioners reported an alarming increase in patients suffering from depression. 
We now know that physical inactivity is the greatest risk factor for severe COVID-19, and that it significantly increases a person's chances of dying from it.(1) 
We have known for some time that physical inactivity is a major risk factor for many other conditions, such as obesity, high blood pressure, cholesterol, diabetes and cardiovascular disease. Scientists describe this alarming condition as 'THE PANDEMIC OF PHYSICAL INACTIVITY'.(2) 
So we know that physical inactivity is the weak link in our society. 
COMMITMENT OF THE EUROPEAN FITNESS ACADEMY  
We are the experts in the field of physical fitness and physical reconditioning. It is our social obligation to offer our expertise and show our unconditional commitment. 
We aim to encourage all physically inactive people to start working out. Fitness as the foundation of an active and healthy lifestyle. Fitness as the basis of strong physical and mental health.
(1) https://bjsm.bmj.com/content/early/2021/04/07/bjsports-2021-104080
(2) https://www.thelancet.com/journals/lancet/article/PIIS0140-6736(12)60898-8/fulltext 
Bart Colombie
founder and CEO, European Fitness Academy
WHY FITNESS? 
Fitness is the only type of physical exercise where the amount of effort for both cardio and strength exercises can be adjusted to the needs, capabilities and limitations of each individual. The initial intensity is minimal and the build-up is progressive.   
MEASURABLE RESULTS AND HEALTH BENEFITS FOR EVERY BEGINNER 
For this reason, fitness is the only type of physical exercise that offers a feasible and effective starting point for the physically vulnerable as well as for those in the 50% risk group, as a prevention or remedy against this pandemic of physical inactivity, AKA the pandemic of the metabolic syndrome, AKA the pandemic of overweight and obesity. 
European Fitness Academy is the Alliance of fitness centres with the highest degree of professional expertise and competence in the field of fitness and physical reconditioning.
With our 5 week research program we will measure how your body responds to exertion. We will evaluate your progression with the use of exercise advise . This way you can determine what the appropriate body activity is for a healthy lifestyle.
January 2022
National Fitness Survey: 'How Fit is Belgium?'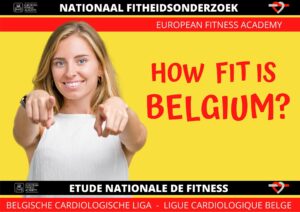 Due to corona, belgians have suffered exercise delays. This is manifested by metabolic disorders (overweight, high blood pressure, cholesterol, diabetes) and mental disorders (stress, burnout, depression) that are health-threatening.
On the basis of the 5-week study 'National Fitness Survey' we can prove that with an appropriate fitness plan this exercise delay can be quickly made up.
The progression of the FIT INDEX that we measure has a direct impact on health.
March 2020
The Diabetes Liga and the European Fitness Academy will collaborate in an awareness campaign for the prevention of type 2 diabetes. The aim of the project is to invite people with an increased risk for type 2 diabetes (overweight, inactive lifestyle) to attend information sessions that will be organised in the fitness centres of the European Fitness Academy Alliance. These information sessions will bundle the knowledge of physicians, dieticians and fitness professionals in an educational presentation that will raise awareness of the health risks associated with an inactive lifestyle. Quality fitness centres and the Diabetes Liga join forces, the starting point being that correct information should always be the first step of awareness raising and prevention.
September 2019
The Belgian Cardiology League and the European Fitness Academy form a partnership. Nearly 1 in 2 Belgians die from the effects of cardiovascular diseases. The Belgian Cardiology League, in collaboration with fitness centres, plans to set up large-scale national prevention campaigns and use the expertise of the European Fitness Academy to realise this project in a qualitative and scientifically substantiated manner.
The partnership will invite physically inactive people to participate in 5 weeks of interventions in fitness centres. Evidence that people in the at-risk group are physically trainable will strengthen their motivation to continue to exercise and maintain an active and healthy lifestyle.
February 2020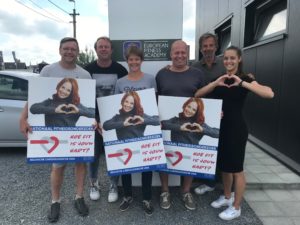 The first campaign "How fit is your heart?" started in September 2019 in 50 Flemish municipalities. Over two thousand participants registered (September 2019-February 2020) and thus set out on the path to a more active life.
October 2017
The European Fitness Academy is established as a strategic alliance of fitness clubs and physiotherapists. The people we want to help with our alliance often have been inactive for years and always postponed taking that first step to start with necessary physical activity.  With our expertise and attention we will convince them to start exercising regularly and healthily. More info about our 5 weeks researchs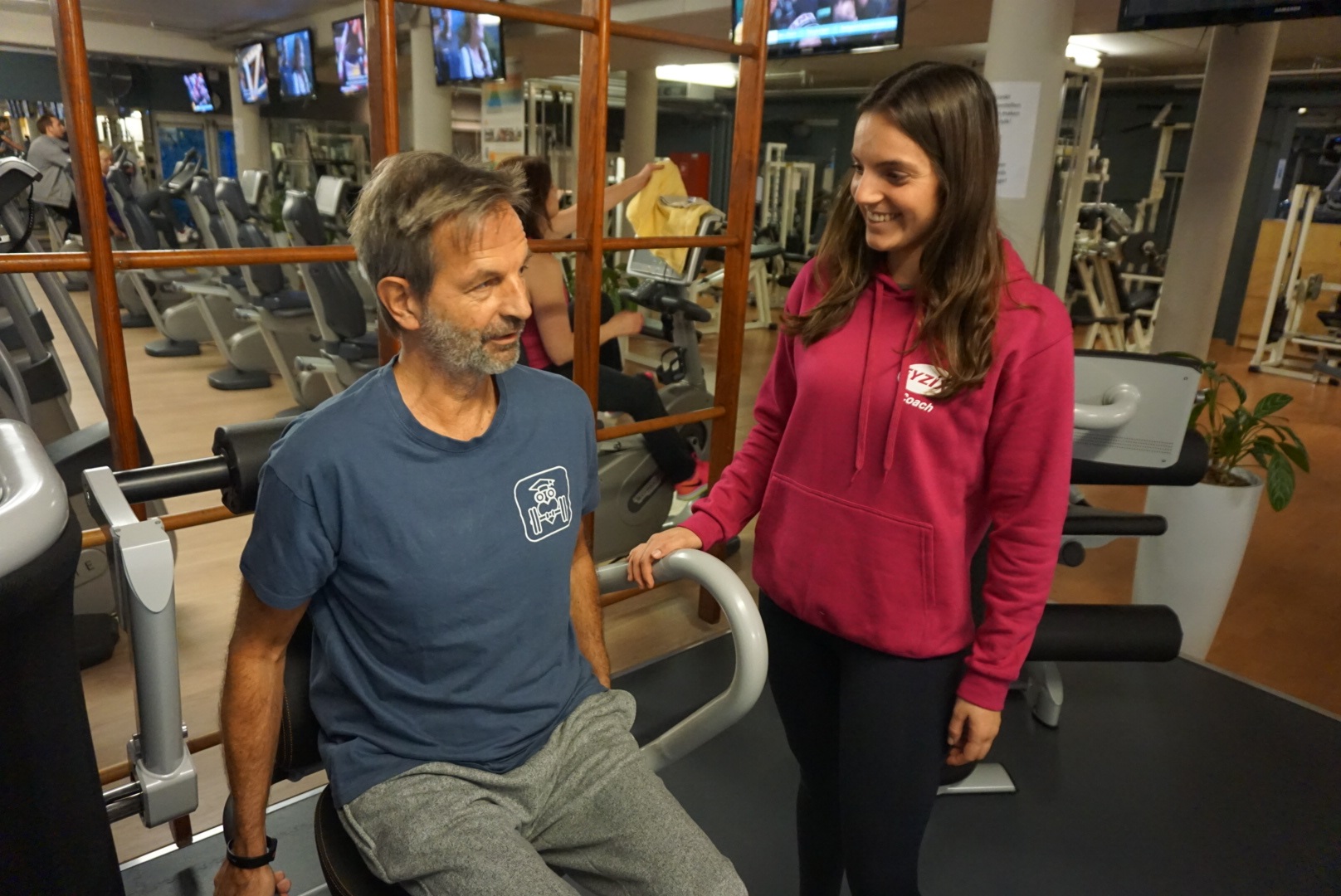 DO YOU KNOW YOUR RISK OF TYPE 2 DIABETES?
The International Diabetes Federation (IDF) estimates that as many as 212 million people, or half of all adults currently living with diabetes, are undiagnosed. Most of these have type 2 diabetes.
IDF has created an online diabetes risk assessment which aims to predict an individual's risk of developing type 2 diabetes within the next ten years. The test is based on the Finnish Diabetes Risk Score (FINDRISC) and takes only a couple of minutes to complete. It is a quick, easy, and confidential way to find out your risk of developing type 2 diabetes.
Source: www.idf.org
Expertise
You will be tracked by a team of FITNESS EXPERTS
Evidence Based
We continuously perform scientific research to optimise the training effect of fitness programmes and methods
Commitment
Achieving set GOALS is based on mutual discipline and commitment
Before you decide to work with us
We only work with motivated candidates who are convinced of our approach